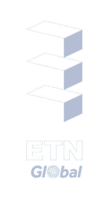 EU's hydrogen strategy – ETN members invited to provide input
The European Commission has launched a public consultation on "A EU Hydrogen Strategy". The strategy seeks to explore the potential of clean hydrogen to help decarbonising the economy in a cost-effective way, in line with the European Commission's 2050 climate neutrality goal. The Commission's roadmap gives further information on the scope of this initiative.
ETN has drafted a position paper, based on the previous discussions within ETN's Hydrogen Working Group, and plans to submit the document to the European Commission's consultation. ETN members are invited to provide their comments and feedback on the paper to Ugo Simeoni (us[at]etn.global) by Friday 5 June 2020. Please note that the position paper cannot exceed 4000 characters and should address the following topics:
Identify the role that clean hydrogen can play in the EU climate and energy strategy.
Main barriers that prevent the scaling-up of the production and the use of clean hydrogen
Identify a set of actions to address the barriers and foster a competitive European value-chain.
Identify regulatory measures to deploy hydrogen as an energy carrier
Identify the use of different funding instruments.
Engaging international community and promoting international cooperation.