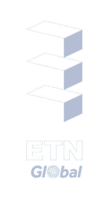 ETN is a non-profit membership association, bringing together the entire value chain of turbomachinery technology worldwide. ETN has currently 112 members.
ETN addresses the main challenges and concerns of gas turbine (GT) users in committees and individual projects, composed of experts across the entire value chain: power generation and oil & gas companies, OEMs, R&D institutes, suppliers and service providers and technology consultancies. ETN believes a common strategy and research effort between all stakeholders, along with supportive energy and research policies, will enable growth and increased competitiveness of the gas turbine sector globally.
Vision

Safe, secure and affordable carbon-neutral turbomachinery-based energy solutions by 2030, implemented widely and globally by 2050

Mission

To encourage and facilitate information exchange and cooperation to accelerate research, development, demonstration, and deployment of energy solutions in line with our vision
Energy systems are undergoing fundamental changes across the world, driven by three key trends: decarbonisation, decentralisation and digitalisation. Decentralised power generation, intelligent power grids, overall system integration, unconventional fuels and, of course, renewable energy sources (RES) are at the top of the energy agenda.
Despite the renewable boom, it is foreseen that conventional gas-fired power generation, currently the largest gas-consuming sector worldwide, will continue to play a strategic role.
The GT User community within ETN decided to implement an aggregated strategy to address gas turbine users' issues and trigger a dedicated response from OEMs, ISPs and the R&D community. The idea is to set-up various independent user groups on selected frequently used gas turbine engines within the user community for both power generation and oil and gas sector.
The strategy is to have a single and independent voice communicating user issues and a link to the whole gas turbine value chain which will provide a wide visibility and a strong push for exploring and developing solutions.
| Importance of energy sector during COVID-19 outbreakETN, together with other industry associations, sent a joint letter to the European Commission to recognise the energy sector as an "essential service and infrastructure" during the coronavirus crisis... Read more.

| ETN standard on gas turbine exhaust systems successfully published as an ISO standardThe International Organization for Standardization (ISO) has published a new standard "ISO 21905:2020 Gas turbine exhaust systems with or without waste heat recovery", based on the work carried out by the ETN Exhaust Systems Working Group... Read more.
| LM2500 User Group Meeting 2020This year's LM2500 User Group Meeting is set to take place on 2-4 June in Aberdeen, UK, with the support of our member BP.... Read more.

| Annual General Meeting and Workshop 2020ETN's Annual General Meeting & Workshop is postponed! New date for the event is 30 June - 1 July 2020... Read more.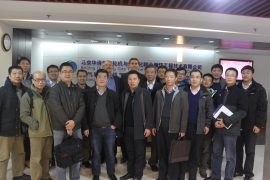 Through the wide network of experts ETN can arrange tailor-made educational courses for the gas turbine user community.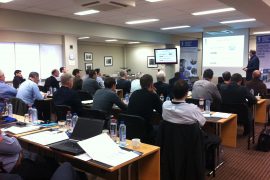 ETN is collecting information about the available technical courses given by the members of ETN.