Gas Turbines: Important Conversion Technology For The Future
To convert different fuel sources to electricity, gas turbines claim an indispensable role. Forecasts of world power demand predict a substantial increase over the next 25 years.
It is also widely accepted that fossil fuels will still be the dominant fuel for power generation in 2030, in Europe and globally. In addition, power generation from renewables such as biomass, biogas and syngas is gaining importance in energy consumption.
In the future, gas turbines may even be powered by nuclear in the fourth generation of nuclear power plants. Hence in power generation from various fuel sources, gas turbine is and will remain a key technology.
Major improvements and innovation breakthroughs in gas turbine technology will pave the way towards zero emission power generation. There is similar potential for improvement in the application of gas turbine power for mechanical drive in the production and delivery of fossil fuels: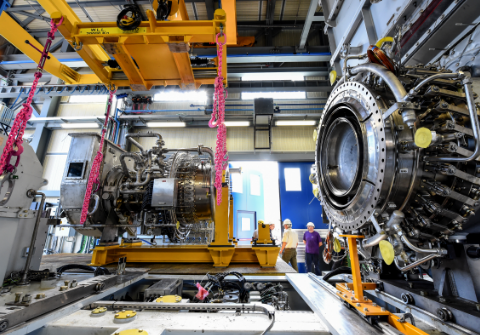 – High conversion efficiency: up to 90% in co-generation cycles
– Extensive fuel flexibility
– Significant potential for reduction of harmful emissions and cost of power
– Essential for future clean coal cycles
– Key role in the CO2 capture and storage process
– Important component in environmentally friendly hybrid fuel cell systems