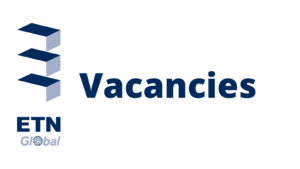 ETN Global currently has the following position open:
To apply please read the job description carefully, send your CV and motivation letter to Mr. Björkqvist at job[at]etn.global.
We are continuously reviewing applications and will proceed with suitable candidates once they apply. Only candidates selected for an interview will be notified.
Please NOTE that candidates will need a valid work permit to work in Belgium.