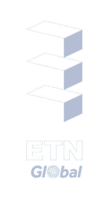 Major Changes To The US Climate Action Policy
The President of the USA Donald J. Trump has signed an executive order (entitled "Energy Independence") on 28 March repealing the Clean Power Plan adopted under President Obama, which aims to curb greenhouse gas emissions from power plants by 32% below 2005 levels by 2030 but was not implemented yet as some states were challenging it in court. The order also decreases criterion based on carbon emissions for permits, removes the consideration of the "social cost of carbon" in the process of policy decisions by federal agencies, reverses rules curbing methane emissions from oil and gas production and removes the memorandum blocking the creation of new coal mines on federal lands.
This is a strong sign of support to the coal industry from President Trump who stated that his "administration is putting an end to the war on coal" and exposed his plan to "have clean coal. Really clean coal". Numerous representatives of the coal industry actually attended the signature of the executive order at the headquarters of the Environmental Protection Agency (EPA). Funding of the EPA has also been drastically cut in the draft 2018 Federal budget.
During his visit in China, the EU Commissioner for Climate Action, Miguel Arias Cañete has warned that other signatories of the Paris Agreement may be tempted to follow but has stressed that "the EU and China will forge ahead with the Paris Agreement and the clean energy transition". However, no sign has been made by the USA yet to pull out of the Paris Agreement. Bill Becker, director of the National Association of Clean Air Agencies, underlined that "85% of US states are on track to meet the targets despite the fact the rule has not been implemented".