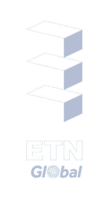 IEA World Energy Outlook 2011
The International Energy Agency (IEA) published its World Energy Outlook (WEO) 2011 on 9 November 2011. The report's core message is a warning that the world is locking itself into an insecure, inefficient and high-carbon energy system, and that the window of opportunity to act is not far from closing. The urgency and the scale of the challenge has especially been highlighted in this past year due to the Fukushima nuclear accident, the democracy demonstrations in the Middle East and North Africa, and the rebound in energy demand, which has pushed greenhouse gas emissions to record highs this year.
Predictions according to the IEA's New Policies Scenario (assuming the cautious implementation of governments' recent commitments) primary energy demand will increase by one-third between 2010-2035, with 90% of the growth coming from non-OECD economies. In the same time period the share of fossil fuels in global primary energy consumption falls from 81% to 75%, and renewables rise from 13% today to 18% in 2035. The growth in renewables is underpinned by subsidies that increase from $64 billion in 2010 to $250 billion in 2035, compared to the 2010 subsidies for fossil fuels in 2010 which amounted to %409 billion. In the New Policies Scenario the long-term average temperature is expected to rise by 3.5°C, however if these new policies are not implemented it would increase by 6°C.
The predictions for natural gas were outlined in the WEO Special Report "Are we entering a Golden Age of Gas", which gives a positive outlook for the future. Russia is especially expected to benefit from this increase in demand for natural gas, and the WEO 2011 includes a special study on this topic. Core themes include Russia's shift in exports towards China and the Asia-Pacific region, although they continue to be an important supplied in Europe, as well as the key challenge of improving energy efficiency within Russia, which could reduce primary energy consumption by one-third, if they reached OECD countries' standards. New infrastructure projects for natural gas transportation into Europe include the recently recently operational Nord Stream and the planned South Stream.
According to Fatih Birol, chief economist of the IEA, "the one single policy item" which can reorient the world towards a path to 2 degrees global warming is by cutting subsidies of fossil fuels in major non-OECD countries. Today 409 billion dollars worth of such subsidies are in place, and they encourage the wasteful use of energy, in countries where a growing share of energy demand and greenhouse gas emissions are coming from.
To view the IEA's World Energy Outlook 2011 report please click here.