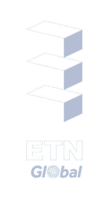 IEA Promotes Energy Efficiency As Final Talks Are Held On The EU's Energy Efficiency Directive
A report released by the International Energy Agency (IEA) has said that improved energy efficiency offers the clearest path to better energy management in the future. The report says that trillions of euros of investment in clean-energy technology will be required in the coming decades to control rising carbon emissions. While investments in the energy sector are set to total $100 trillion (79.7 trillion euros) globally by 2050, the IEA report estimates that cutting global carbon emissions by 50% compared to 2005 levels and limiting the long-term rise in global temperatures to 2 degrees Celsius would cost an additional $36 trillion (28 trillion euros) on that figure.
However, according to the IEA study, there are huge potential returns on higher investment, with long-term energy savings covering for initial investments in low-carbon energy technology, many times over. As well as recommending investments in efficiency and renewable energy development, the IEA report also called for the development of' 'smart grids', reducing waste in electricity transmission.
The IEA report comes as the European Parliament, Commission and Council begin a final round of talks on the proposed Energy Efficiency Directive (EED).
The EED has been described as the most important tool in achieving the EU's self-imposed energy reduction targets. However, it has been met with resistance by several of Europe's national governments who have so far rejected the binding national targets which the EED has proposed.
The German government was recently accused of attempting to water down the new directive, which some have said could have a significant negative impact on economic growth. While many other countries, including the UK, have also been accused of attempting to narrow the scope of the directive, the new French government has demonstrated much more enthusiasm for the EED than the previous French administration.
The Danish presidency estimates that implementing the EED would cost 24 billion euros a year until 2020 but would save the economy 44 billion euros in fuel expenditure and investments in energy generation and distribution. According to the European Commission, the EED will increase the EU's GDP by 34 billion euros in 2020, and create 400,000 jobs.
For more information on the IEA's Energy Technology Perspectives 2012 report, please click here.
To read the IE's report, please click here.
For further information on the latest developments of EED, please click here.