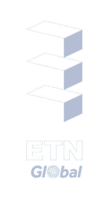 Concentrated Solar Power Gets A Boost From The US
The Council adopted on 21 March 2013 the regulation on guidelines for trans-European energy infrastructure.
The aim of the energy infrastructure regulation is to meet the EU's core energy and climate policy objectives of competitiveness, sustainability and security of supply, for 2020 and beyond. It will do so by supporting interconnections in energy, in the form of grids and pipelines and aims to an integrated energy market and cost-effective transportation of renewable energy sources across Europe.
Following close consultations with all Member States and stakeholders, the Commission has identified 12 strategic trans-European energy infrastructure priorities, which cover different geographic regions or thematic areas in the field of electricity transmission and storage, gas transmission, storage and liquefied or compressed natural gas infrastructure, smart grids, electricity highways, carbon dioxide transport and oil infrastructure.
For more information, please click here.