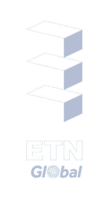 BP's Annual Energy Review
BP published its 61st Annual Statistical Energy Review in June 2012. BP's chief economist, Christof Rühl, presented the data at the annual event in Brussels.
Mr Rühl highlighted disruptions to supplies and increasing demand as the two major themes in energy over the past year. Political changes across the Arab world affected oil and gas supplies only temporarily and the Fukushima accident in Japan brought major consequences for nuclear energy. The long-term trend of increases in global energy consumption continued with a 2.5% increase, driven by the non-OECD countries. However, despite some extraordinary events, Mr Rühl said that the aggregate data does not indicate anything out of the ordinary in 2011.
Key developments of global fuel trends are summarised below:
Oil:
Oil demand grew by less than 1% – the slowest rate amongst fossil fuels;
Oil prices rose above 100 dollars per barrel for the first time;
Oil is still the world's leading fuel at 33.1% of global energy use but it has lost share for 12 consecutive years;
The loss of oil supplies in Libya was offset by production increases elsewhere;
There was a rapid decline in oil consumption in the United States due to the shale gas revolution.
Gas:
Gas production globally grew by 3.1%; the US recorded 7.7% growth and it is now the world's biggest producer;
There was a rapid increase in the trade of natural gas, especially in LNG: demand for LNG in Asia grew by 15%, prompted by a decline in nuclear production in Japan;
There was a record decline in EU gas consumption (-9.9%) driven by the weak economy, high prices, and warm weather;
China is now set to double the amount of gas in its energy mix;
Gas is predicted to be the fastest growing fossil fuel for the next 20 years.
Shale gas in the US:
Growth of unconventional gas is transforming natural gas markets – the shale gas "revolution" in North America has markedly driven down gas prices in the US;
Growth in US gas production accounted for 48% of growth in global gas production – 30% of this was from shale gas;
Shale gas has eroded coal share considerably in power production in the US.
Coal:
Coal accounts for 30.3% of global energy consumption, the highest share since 1969;
Coal was the only fossil fuel with above average annual consumption growth at 5.4% globally, and 8.4% in the emerging economies;
OECD coal consumption declined by 1.1%, although the EU used 3.6% more as natural gas was diverted to Asia;
Coal prices increased in all regions.
Non fossil fuels:
Nuclear output fell 4.3%; the largest decline on record, driven by Japan (-44.3%) and Germany (-23.2%);
Nuclear now has the smallest share in the global energy mix since 1984;
Renewable energy used in power generation rose by 17.7%, driven by wind energy (+25.8%);
Overall, renewable energy accounted for 2% of primary energy consumption in 2011.
To view BP's statistical review, please click here.