OMSoP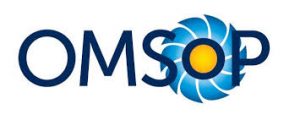 The OMSoP project, co-funded by the European Union's 7th Framework Programme for Research and Development aims to provide and demonstrate technical solutions for the use of state-of-the-art concentrated solar power system (CSP) coupled to micro-gas turbines (MGT) to produce electricity. The intended system will be modular and capable of producing electricity in the range of 3-10 kW.
In February 2013, the OMSoP project kicked off with 8 partners from 5 countries with a total budget of 5,8 million euro. Successful dissemination and implementation of the project results should result in the demonstration of the stand-alone-system, addressing the key innovation bottlenecks: the high temperature solar receiver, the stand-alone solar dish concentrator and the more reliable micro-gas turbine.
Optimised Microturbine Solar Power system​
​FP7-ENERGY.2012.2.5.1:RESEARCH, DEVELOPMENT AND TESTING OF SOLAR DISH SYSTEMS
Acronym: OMSoP
​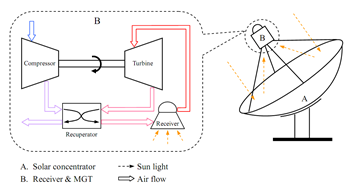 Collaborative Project: FP7-308952
Duration: 4 years (2013-2017)
Budget: 5.8 M Euro (4.2 M Euro EU funding)
​​​​​Co-funded by the European Commission, Directorate-General for Energy​
OMSoP Sharepoint
Consortium Members can access the OMSoP project's sharepoint platform here. The ETN Office can be contacted in case of issue with access credentials.