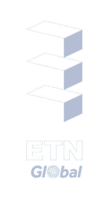 TAP Project Selected As Preferred PARTNER FOR Azerbaijan Gas Field
The Consortium behind the development of Azerbaijan's Shah Deniz II gas field has made its first major decision on a future supply route to Europe, selecting the Trans-Adriatic Pipeline option (TAP) as its preferred partner option, should it choose to send gas to Europe through Italy.
A rival project, Interconnector Turkey-Greece-Italy (ITGI), has been ruled out by the consortium due to concerns that Greek gas company, DEPA, once of the project's partners, may be affected by the ongoing financial crisis in Greece.
TAP's partner companies (Norway's Statoil, Switzerland's EGL and Germany's E.ON Ruhrgas) are proposing to construct an 800km long pipeline from Komotini in Greece, through Albania and ultimately ending in San Foca, southern Italy.
In December, a decision to select a chosen project was delayed until March 2012. When this decision is made, years of fierce battle between different pipeline projects will finally end.
The Shah Deniz II consortium is also considering sending gas to Europe via Turkey, and two pipeline bids for that route, Nabucco and SEEP, also remain under consideration.
The Shah Deniz II gas field, which is operated by BP, is expected to produce as much as 16 billion cubic meters of natural gas annually by 2018, 10 billion of which would be exported to the European Union. The EU has a strong ambition to develop a gas corridor from energy rich Central Asia to Europe as part of its desire to weaken its dependence on Russian natural gas.
BP, Statoil, Azerbaijani state company SOCAR, Russia's LUKOIL, Iran's NIOC, France's Total and Turjey's TPAO all have stakes of varying amounts in Shah Deniz II.
For more information on this story, please click here.