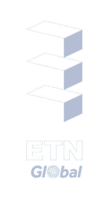 Endesa Develops Technical Basis for Extending Rotor Life of High-Cycle Gas Turbines
Endesa, the largest electric utility in Spain, organized and led a team, including EPRI and Spanish companies, to develop an independent, condition-based life management approach for the continued safe operation of Endesa's fleet of gas turbines beyond the original equipment manufacturer (OEM) nominal limit for turbine rotors of 5,000 starts.
Turbine manufacturers typically place design life limits on rotors based either on equivalent operating hours or start-stop cycles. While previous gas turbine (GT) rotor life extension efforts have focused on hours-based operation, this project with Endesa was the first to challenge the more difficult cycles limitation. Experience gained from this effort enabled Endesa to extend the useful life of its GTs and helped to further EPRI rotor developments in life analysis, nondestructive evaluation (NDE), and miniature material property testing.
Click here to download the full report.