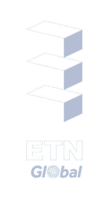 US To Accelerate Investment In Industrial Energy Efficiency
In August 2012, US President Barack Obama issued an executive order to promote American manufacturing by helping to facilitate investments in energy efficiency at industrial facilities to improve the competitiveness of US manufacturing, lower energy costs, free up future capital for businesses to invest, reduce air pollution, and create jobs.
Further investments should be made to reduce energy use by increasing industrial efficiency in order to reduce costs for industrial users; and by more efficient manufacturing processes and facilities and the expanded use of combined heat and power (CHP). Instead of burning fuel in an on-site boiler to produce thermal energy and also purchasing electricity from the grid, a manufacturing facility can use a CHP system to provide both types of energy in one energy efficient step.
The presidential order comes following independent studies pointing to under-investment in industrial energy efficiency and CHP as a result of numerous barriers. By working with all stakeholders to address these barriers, there is an opportunity to save industrial users tens of billions of dollars in energy costs over the next decade, through:
· adoption of investment models
· best practice policies for industrial energy efficiency and CH
· technical assistance to encourage investment in industrial energy efficiency and CHP
· public information on the benefits of investment in industrial energy efficiency and CHP
· existing Federal authorities, programs, and policies to support investment in industrial energy efficiency and CHP.
For further information about the new US presidential order on energy efficiency, please click here.