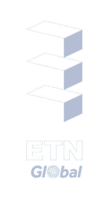 Spain Cuts Renewables Subsidies
The Spanish government has decided to suspend all subsidies for renewable energy projects, with immediate effect, meaning it will no longer provide subsidies for new wind, solar, co-generation or waste incineration projects.
While renewables projects which have not yet registered for government-sponsored subsidy schemes will no longer be able to avail of subsidies, the measure is, however, not retroactive. Therefore, operating plants and projects which have already been approved for subsidies will not be affected.
Over the last decade, successive Spanish governments have given strong support to renewables projects, enabling several Spanish firms to rise to become global leaders in the sector. Previous governments supported the development of wind parks and solar power stations across the country, in the belief that the renewable energy sector had the potential to become a significant source of economic growth, providing hundreds of thousands of jobs.
However, growth in the sector has been slowing over the last number of years, with 20,000 jobs being shed in the renewable sector from 2008-2010. This figure is set to rise considerably with the latest announcement.
The Spanish government's subsidies scheme has left the government with debts totaling EUR24bn. Despite the considerable government subsidies, renewable energy sources have proven unable to compete with electricity generated from coal or natural sources on price.
The current economic crisis has been putting renewable subsidy schemes under great strain, with Italy also recently cutting its national feed-in tariffs for renewables. Meanwhile, the German government recently announced that it would phase out support for solar panels by 2017. The UK government is also seeking to reduce government subsidies for renewables.
For more information please click here.