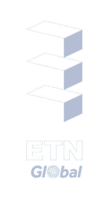 Shell Sets Out European Energy And Climate Position
Royal Dutch Shell has set out its position on a number of EU energy and climate policy initiatives, including the EU's Emissions Trading System (EU ETS), renewables, carbon capture and storage technology (CCS) and biofuels.
During talks with the President of the European Commission (EC), José Manuel Barroso, a top Shell executive called for more than one billion carbon allowances to be set aside from the EU ETS in order to raise carbon prices. Prices for carbon permits have fallen by 60% during the last twelve months, leading to further concerns whether the world's largest carbon market can fulfil its ambition to stimulate investment in low-carbon technologies. Calls have been made to the EU to intervene by reducing the supply of carbon permits in a market which many claim is hugely over-supplied.For its part, Shell has suggested that a system with a carbon floor may be more effective than the EU ETS.
The Shell Executive also called for more incentives for heavy investment in CCS demonstration, imploring member states to significantly increase their contribution to funding the technology. According to the International Energy Agency, CCS technology could provide 19% of the carbon dioxide emissions reductions needed for decarbonisation by 2050.
With regard to 2030 emissions target, the Shell executive said it was his company's view that the target for 2030 should be explicitly binding but declined to suggest a figure. However, he said he believed there would be no need for separate energy efficiency or renewables targets if significant investment in clean energy made.
Shell has called for 'a science-based and meritocratic biofuels policy' favouring sugar cane ethanol, as one of the best performers in contributing to achieving greenhouse gas emissions reductions.
For the first time in the company's history, Shell produced more gas than oil in 2011 and the Shell Executive set out a position similar to that of the UK government, with a belief that nuclear and gas power should be given parity with renewables in Europe's energy mix.
For more information on Shell's position, please click here.