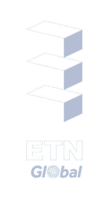 The Role Of Gas In Europe's Future Energy Landscape
The ETN Office attended a dinner debate in the European Parliament discussing "The Role of Gas in Europe's Future Energy Landscape".
British MEP Giles Chichester welcomed the participants and introduced the discussion by saying that the future of natural gas is "very positive – we can't do without it!".
OMV CEO and Chairman of the Executive Board, Dr. Gerhard Roiss, gave the keynote presentation. He stated that the growth in living standard is pushing growth in energy consumption, which will primarily be covered by Renewable Energy Sources (RES) and gas. He predicted that between 2009 and 2035 30% of oil and coal will be substituted by RES and gas.
There remains a security of supply dilemma however, in that Europe is highly dependent on third countries for gas supplies, with two-thirds of consumption presently being imported.
Nevertheless, Europe has 200 years of gas supplies available in indigenous resources in the form of shale gas (equal to 90% of total natural gas resources remaining in Europe), which have hitherto been almost unexploited. If these resources were to be tapped that would enable Europe to become less dependent on imports.
Dr. Roiss did however stress that the exploitation of European shale gas requires a joint effort by all stakeholders within Europe. First and foremost, he mentioned the importance of transparency and communication, to get the public on board. He argued that if the economic implications of not exploiting shale gas, in terms of job losses and lower GDP, were understood by the European public they would be in favour. Moreover, he argued that it is crucial to develop 'clean fracking' – a European alternative to the American experience, to minimize environmental concerns. This would require cooperation in R&D and demonstration projects. The potential which gas offers in terms of storage, as well as cleaner mobility, was also stressed.
Slovenian MEP Romana Jordan also emphasized the importance of gas, and criticized the recently published Roadmap for 2050 for only focusing on the decarbonisation aspect – this is not a holistic approach, as that would also require an in-depth study of the technical and competitiveness questions. These are issues which will be discussed during the upcoming ETN International Gas Turbine Conference.