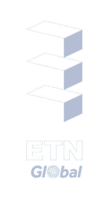 Importance of energy sector during COVID-19 outbreak
ETN, together with other industry associations, sent a joint letter to the European Commission to recognise the energy sector as an "essential service and infrastructure" during the coronavirus crisis. Following the publication of the European Commission's "Guidelines for border management measures to protect health and ensure the availability of goods and essential services", ETN and other industry associations highlighted an additional area that was not covered in the EU Commission's guidelines: the energy sector and related services and infrastructure as key contributors in ensuring the well-functioning of Europe's economy and society. Following the submission of the letter, the European Commission published a new communication on this subject.
Download the letter to the European Commission here.
The European Commission's communication "Guidelines concerning the exercise of the free movement of workers during COVID-19 outbreak" is available here.