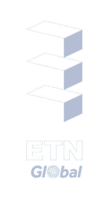 Hydrogen Deployment in Centralised Power Generation: A Techno-Economic Case Study
The techno economic case study "Hydrogen Deployment in centralised power generation" was led by ETN's Young Engineers Committee with valuable contributions from selected members of ETN's Hydrogen Working Goup. It is an evaluation of present and future costs and technical feasibility of utilising hydrogen blends (in natural gas) and pure hydrogen for large-scale, centralised power generation. The study examines five scenarios, taking into consideration:
gas turbines sizes
configurations
operating regime
and how each of them will impact current, near-term and future hydrogen gas turbine operation
With release of European Commission's "Hydrogen Strategy for a Climate-Neutral Europe" in July 2020, and accompanying study "Hydrogen generation in Europe: Overview of key costs and benefits" as well as more recent Fit for 55 package and REPowerEU plan, it is evident that hydrogen is expected to play a key role in supporting European Commission's net-zero carbon emission goals. ETN's YEC report investigates real possibilities of hydrogen fired gas turbines.
Please find the report for download here.