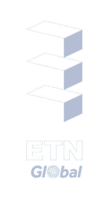 ETN's new R&D Recommendation Report published
The purpose of ETN's R&D Recommendation Report is to summarise recommendations for R&D topics based on the user community's needs and requirements, as well as energy policy targets.
The report is intended to be a living document revised on a biennial basis. In accordance with this, the growing importance of Systems Integration and Energy Storage is now addressed in a dedicated chapter that reviews overall performance improvements that can be obtained by the integration of gas turbine technology in other systems.
The report lists topics in technical areas relevant to gas turbine systems being used in Oil & Gas, Power Generation and Industry; the business segments in which ETN members are active. It considers topics related to the integration of turbomachinery into new energy systems, the development of new system integration solutions, the improvement of the state-of-the-art of component technologies, adaption to future emission regulations and other regulatory frameworks.
Download the full report here.