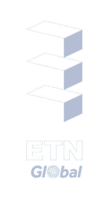 ETN standard on gas turbine exhaust systems successfully published as an ISO standard
The International Organization for Standardization (ISO) has published a new standard "ISO 21905:2020 Gas turbine exhaust systems with or without waste heat recovery", based on the work carried out by the ETN Exhaust Systems Working Group.
"I am very pleased that our initiative from back in 2009 within ETN to create an industry standard for GT exhaust systems/WHRU's now resulted in ISO21905 being published. As much as I am convinced that both end users and manufacturers will greatly benefit from it, for me also the process of developing the standard, while not always easy, was very rewarding. Credit is due to all the experts who freely shared knowledge and experience and worked dedicated towards a common goal, however, it would have never happened without ETN providing the framework and administrative support" ­– Joerg Gottwald (Equinor)
Read ETN's full press release here and access the ETN standard and other Exhaust Systems Working Group documents here.