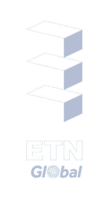 ETN R&D Recommendation Report-2023 Edition is out
ETN R&D Recommendation Report (RDRR) 2023 Edition was presented during ETN's 11th International Gas Turbine Conference on 10 October 2023 during the Keynote Session 2 "Exploring net-zero pathways" by ETN's Project Board co-chair Peter Jansohn (Paul Scherrer Institute).
The purpose of the Report is to provide up-to-date insights and recommendations for R&D topics aligned with user community needs, energy policy targets, and the transformative potential of gas-turbine solutions.
The technical topics presented in the report encompass:
integration of turbomachinery into new energy systems;
the improvement of the state-of-the-art of component technologies;
and adaption to future emission regulations and other regulatory frameworks.
The topics relevant to the gas turbine systems are discussed in the following markets: power generation, oil & gas and the industry.
The report is authored by ETN's Project Board members together with selected members of ETN who provided valuable contributions on topics, such as sensors and instrumentation, condition monitoring and lifing and decarbonistaion.
Please download the full report here.