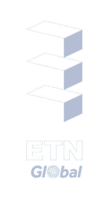 ETN presents a joint position paper on NZIA with European Net Zero Alliance (ENZA) to MEP Ehler
ETN Global met with the European Member of Parliament Dr Christian Ehler on 31 May 2023 as part of the European Net Zero Alliance (ENZA) delegation to discuss a joint position paper on the pivotal Net Zero Industry Act (NZIA).
The position paper calls for, among others:
Integration of Carbon Capture and Utilisation (CCU) as part of net-zero technologies and provision of support for scaling up of the development of CCUS infrastructure.
Complementing the list of strategic net-zero technologies with the concept of strategic net-zero value chains and including a wider range of European clean energy industries, comprising all carbon-neutral dispatchable and renewable solutions.
A harmonised and streamlined permitting and funding, encompassing planning requirements, one-stop shops, and time limits across European Union instruments to support the widespread deployment of net-zero technologies.
The meeting between ENZA and MEP Christian Ehler signifies a collaborative effort towards a sustainable future. By uniting 22 organisations from a variety of segments within the energy sector the discussion reinforces a collective commitment to achieving net-zero by 2050.
To delve deeper into our joint position and proposals, please read the full paper here.