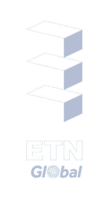 Update on activities and events - COVID-19
ETN is still very much active despite the unprecedented global COVID-19 crisis and is here to help our members in any way we can. The ETN Board has decided to hold regular biweekly teleconference meetings to ensure the best governance in these challenging times.
As a result of the pandemic, we have been forced to postpone ETN meetings and events scheduled for this spring. The ETN office and the Board are monitoring the situation closely, following the recommendations by the World Health Organisation, the European Centre for Disease Prevention and Control and the local governments. The safety of ETN members is our highest priority, and we will take any necessary precautions to mitigate risks.
Due to the uncertain situation, ETN has changed its policy for registrations and sponsorships for all our events. In case any of the ETN events would be 1) postponed –> the sponsorship would be moved to the new date, or 2) cancelled –> the sponsor would be entitled to a full refund. With regard to event registrations, registered delegates would have the choice to keep their registration if the event is postponed or to ask for a refund.
ETN's postponed Annual General Meeting & Workshop, now planned to take place on 30 June – 1 July 2020 in Amsterdam, is still scheduled for these dates, but a plan B is currently under development in case the situation remains too uncertain, or if the Dutch government announces prolonged measures in the upcoming months.
ETN's LM2500 User Group Meeting, scheduled for 2-4 June 2020 in Aberdeen, is still set to take place as planned, but we are evaluating the possibility to postpone the event to the first week of September if needed. Our SGT-A35 User Group Meeting has been postponed to November 2020 and the exact dates will be communicated in the coming month. Our 10th International Gas Turbine Conference is still set to take place in Brussels on 14-15 October 2020.
In the meantime, until it is safe again to organise normal meetings and events, ETN's Working Groups and projects are still moving forward and continue their activities using online meeting tools and platforms.
In order to help our members to overcome challenges in these difficult times, the ETN office has decided to develop a new section for the ETN website where our members can submit requests or problems of any type, and where other members are invited to provide their help and possible solutions for these issues. If you have any issues that you would like to raise or discuss with the global turbomachinery community, we are here to help you – please don't hesitate to contact us. More details will be available for our members in our upcoming Monthly News Summary.