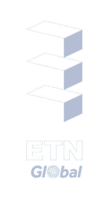 New Strategic Energy Technology (SET) Plan
New Strategic Energy Technology (SET) Plan
On 15 September 2015, the European Commission adopted the new Strategic Energy Technology (SET) Plan which aims to accelerate the development and deployment of low-carbon technologies. It seeks to improve new technologies and bring down costs by co-ordinating research and helping to finance projects.
The upgraded SET Plan proposes ten focused research and innovation actions to accelerate the energy system's transformation and create jobs and growth, ensuring the European Union's leadership in the development and deployment of low-carbon energy technologies.
These actions will contribute to achieve the research and innovation objectives of the Energy Union to: become the global leader in renewable energy; facilitate consumer participation and accelerate the progress to a smart energy system; develop and reinforce energy efficient systems; diversify and strengthen options for sustainable transport; drive ambition in carbon capture and storage deployment; and increase safety in the use of nuclear energy.
The ten actions to accelerate the energy system transformation are:
Sustain technological leadership by developing highly performant renewable technologies and their integration in the EU's energy system
Reduce the cost of key technologies
Create technologies and services for smart homes that provide smart solutions to energy consumers
Increase the resilience, security and smartness of the energy system
Develop new materials and technologies for, and the market uptake of, energy efficiency solutions for buildings
Continue efforts to make EU industry less energy intensive and more competitive
Become competitive in the global battery sector to drive e-mobility forward
Strengthen market take-up of renewable fuels needed for sustainable transport solutions
Step up research and innovation activities on the application of carbon capture and storage (CCS) and the commercial viability of carbon capture and use (CCU)
Maintaining a high level of safety of nuclear reactors and associated fuel cycles during operation and decommissioning, while improving their efficiency
Next Steps
The Commission should work closely through the SET Plan Steering Group with Stakeholders and with Member States to develop and deliver these priority actions. For each of the ten priority actions the Commission should define with the Member States (a) the level of ambition (in terms of priorities and funding), (b) the modalities for the implementation and (c) the timing for achieving results and adopting expected deliverable.
To view the communication on the updated SET Plan, click here.