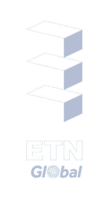 New IEA Head Outlines Key Objectives
The International Energy Agency's (IEA) new Executive Director, Maria van der Hoeven, has outlined her vision for the Agency's future, drawing particular attention to the importance of establishing a mechanism to strengthen cooperation with emerging economies.
Van der Hoeven, a former Minister in the Dutch government, joined the IEA on 1 September 2011, taking the reins from Nobuo Tanaka. In a wide ranging interview, she talked of her conviction that the Agency has a bright future ahead despite its membership being limited to the countries of the OECD.
According to Van der Hoeven, the IEA will strive in the coming years to involve fast-growing emerging economies including China and India in the Agency on a formal basis. While admitting that she will not be able to change the constraint of OECD membership, Van der Hoeven said she is currently working on proposals to negotiate increased institutional co-operation and implement binding agreements with such countries.
The IEA, founded 1974 as a response to the Arab oil embargo, now stands at a "critical juncture", according to its founding father, Henry Kissinger. As an OECD-linked organisation, it cannot admit non-OECD countries as members, and as such, has no formal influence over any of the world's fastest-growing economies. The Agency has also been evolving away from its roots as an oil consumer organisation into a global energy think-tank in recent years, publishing various reports on all sources of energy. In November 2011, the IEA published a high-profile report entitled "Are we entering Golden Age of gas?" which suggested a prominent role for gas in global energy mix. To view the report please clickhere.
Van der Hoeven said that IEA members will need to involve newly emerging economies in the work of the IEA in order to assure their own energy security. Her main task, she said, would be to incorporate the "new global reality" into the work of the IEA.
To read Maria van der Hoeven's interview please click here.