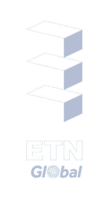 Nabucco Pipeline No Longer Under Consideration
The EU-sponsored Nabucco pipeline project is no longer under consideration to ship gas from BP's Shah Deniz gas field in Azerbaijan to Europe, according to a spokesman from BP.
The BP spokesman said Azeri state oil company, Socar, was now considering only two options if the pipeline is to go to Austria: a smaller pipeline from the Nabucco consortium, known as "Nabucco West", and the South East Europe Pipeline (SEEP).
In 2002, Nabucco was conceived as a 3,300-km-long pipeline bringing 31 billion cubic metres (bcm) of gas per year from the Caspian region and Central Asia to Austria. The pipeline was deliberately designed to bypass Russia, reducing Europe's dependence on Russian gas.
The project has since been revised and has adopted a new name: Nabucco West. Nabucco West is proposed as a 1,300-km-long pipeline bringing Azerbaijani gas from the Bulgarian-Turkish border to Austria from 2017.
The Nabucco Project was competing with two rival options to bring gas from the Shah Deniz gas field to Europe; the Trans Adriatic Pipeline (TAP) and the SEEP pipeline. The SEEP pipeline, unlike Nabucco, is expected to make use of existing gas infrastructure to bring gas from Shah Deniz to Austria. The TAP project is at a more advanced approval stage than Nabucco and SEEP, and involves the construction of an 800km-long pipeline from Komotini in Greece, through Albania and ultimately ending in southern Italy.
The Shah Deniz consortium, which operates the Azerbaijani gas field, aims to decide by the end of June whether Nabucco West or SEEP go through to a final round of competition against TAP.
A Russian-sponsored rival, known as the South Stream plans bring gas from the Black Sea to Bulgaria, with one branch going to Greece and Italy, and another to Romania, Serbia, Hungary, Slovenia and Austria.
For more information on Nabucco, please click here.