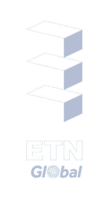 Latest Developments On Horizon 2020
On 25 June, the Irish EU presidency reached an agreement with the European Parliament and the European Commission, after nine "trilogue" meetings held during the last six months. They agreed on a 70.2 billion euro budget for the next R&D funding programme, running from 2014 to 2020. The figure of 70.2 billion euro is final, although the overall EU budget still needs a final sign off by EU member states.
Legislative acts on Horizon 2020 should be adopted by the European Parliament and Council by the end of 2013. Horizon 2020 is set to start on 1 January 2014.
Three pillars agreed
EU officials have agreed the percentages of three key "pillars" within the Horizon 2020 programme:
1. Excellent Science, which includes funding for the European Research Centre, infrastructure and future and emerging technologies, receives 37%.
2. Industrial Leadership, containing specific support for SMEs and for key enabling industrial technologies, receives 22.5%.
3. Societal challenges, designed to point research towards growing problems associated with an ageing society and pollution – receives 38%.
Horizon 2020 reserves 10% for energy
MEPs and member states have agreed that 10.5% of the 70.2 billion euro R&D budget will be spent on energy. EU's nuclear programme, Euratom will get 2.1 billion euro, and a further 5.2 billion euro will be reserved for other types of energy, of which 85% will be reserved for non-fossil fuel activities: renewables, end-use energy efficiency improvements, energy storage and smart grids. The remaining 15% can be spent on efficiency improvements and on projects to support fossil fuels. Horizon 2020 will fund not only research, but also market uptake projects for renewable energy and energy efficiency products, taking around 15% of the total budget (from the 85% dedicated to non-fossil fuels).