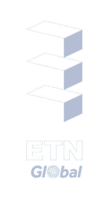 IGTC 2018: Become A Member Of The Conference Advisory Board And/Or A Reviewer!
During our 2017 Annual General Meeting in Oberhausen, the Vice-president of ETN Cath Goy (Uniper) launched a call for people to join the Conference Advisory Board or become a paper-reviewer in view of the next edition of the International Gas Turbine Conference.
The biennial International Gas Turbine Conference is a world renowned event in the global GT community, gathering experts from across the whole value chain. They are organised by ETN with the support of a Conference Advisory Board (CAB), which reunites members of ETN willing to contribute. The main task of the CAB is to guide the definition of the programme and theme of the conference, help and engage with potential speakers, and most importantly, to assess and select the contributions and papers to be presented during the IGTC.
The last edition of the IGTC welcomed 169 participants from 27 countries and 3 continents, attending 4 plenary sessions and 8 technical sessions.
For the 2016 IGTC, 80 papers were submitted and 28 selected over 8 different categories:
•Power generation operator priorities
•Oil & Gas operator priorities
•Manufacturing and repair
•Flexible operation and fuel flexibility
•Plant and System integration
•Turbomachinery
•Combustion
•Materials
The call for paper for the next edition will be released in late Spring/early Summer 2017. If you wish to express your interest or would like to know more, you can contact Thibault Boutherin: tb@etn-gasturbine.eu