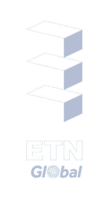 The European Commission (EC) recently presented a 80 billion euro research funding programme for the decade "" known as Horizon 2020 "" to boost research, stimulate innovation and simplify funding procedures for EU-backed projects. The proposal will now be reviewed by the European Parliament and Council, with the aim of adopting it by the end of 2013.
Horizon 2020 would replace the Seventh Framework Programme for Research (FP7), which is set to expire in 2013, and combine all existing EU research and innovation funding programmes under a single simplified scheme, which would run from 2014-2020.
One key goal of the new programme would be to reduce the time until funding is received following a grant application, to no more than 100 days on average, which would allow projects to begin more quickly. It also seeks to minimize paper work in preparing proposals, avoiding unnecessary controls and audits, providing a single point access for participants and introducing a simplified reimbursement by introducing a single flat rate for indirect costs, with only two different funding rates "" one for research, and one for demonstration activities.
To view the Communication from the Commission please click here.
For more information please click here.