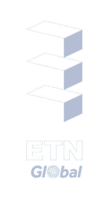 The Future Climate And Energy Package 2030
On 27 March 2013, the European Commission (EC) launched a series of papers and consultations aimed at developing the 2030 framework for EU climate change and energy policy: the long awaited Green Paper on a 2030 framework for climate and energy policies, as well as a progress report on renewables and a consultative communication on the future of carbon capture and storage. The documents also aim to prepare the ground for the 2015 negotiations on an international agreement on climate change, which should be agreed at COP21 in France.
The EC's Green Paper on "A 2030 framework for climate and energy policies" launches the public consultations that will last until 2 July 2013, allowing Member States, other EU institutions and stakeholders to express their views on the potential climate and energy targets for 2030. Those views will feed into the EC's on-going preparations for a more concrete proposal for the 2030 framework which is set to be published by the end of 2013.
For more information, please click here.