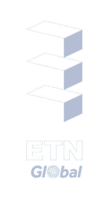 Funding Opportunities: Call For Proposals On Low Carbon Energy Related Research And Development Projects
EUROGIA2020, the EUREKA low-carbon energy technology cluster, announced its latest call (CALL 04) for the submission of transnational low-carbon energy related research and development projects.
All innovative project ideas that will reduce the carbon footprint of energy production and use potentially qualify for EUROGIA2020 label. This quality label facilitates the access of project ideas to the national and regional funding, and also to the interested customers. Although the label is very selective, the goal of EUROGIA2020 is to help important collaborative project ideas to become reality. Between the years 2008 -2013, 29 transnational projects were labeled representing close to 200 M€ of project costs.
EUROGIA+ covers the entire energy value chain from all forms of primary energy sources (except nuclear). Eurogia+ programme is open for application on a continuous basis, with four cut-off dates per year and gives flexibility to project proposers to apply at any time of the year. Each call follows a two-stage procedure, where the quality of the project proposal is evaluated and improved, which allows you to access national funding.
Spring Cut-Off Dates:
March 2nd, 2015
May 25th, 2015
For more information, click on the links below: