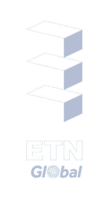 Funding Opportunities: Call For Proposals On Low Carbon Energy Related Research And Development Projects
EUROGIA2020 is a bottom-up, industry driven, market oriented programme which addresses all areas of the energy mix, from renewable energy to efficiency, and reduction of carbon footprint of fossil fuels.
All innovative project ideas that will reduce the carbon footprint of energy production and use potentially qualify for EUROGIA2020 label. This quality label facilitates the access of project ideas to the national and regional funding, and also to the interested customers. Although the label is very selective, the goal of EUROGIA2020 is to help important collaborative project ideas to become reality. Since 2008 , 32 transnational projects were labeled representing 200 M€ of project costs.
Successful national funding is helped by the fact that the public authorities from EUREKA Member countries liaise closely with EUROGIA2020 throughout the project evaluation process.

The process is one of continuous submission with 4 cut-off dates per year. The next cut-off date is onMay 25th, 2015 by close of business. And the projects submitted in the preliminary project outline (PO) format will be reviewed by the EUROGIA technical committee on June 11th, 2015 in Brussels and necessary feedback will be provided to move to the full proposal stage. The technical committee will also review full proposals (FPP) which are ready to seek the EUREKA label and eligible for funding by national funding authorities. The technical committee consists of representatives of European national funding agencies, research universities and industrial organizations.
Applicable conditions and details of the submission process can be found on www.eurogia.com or by contacting the EUROGIA2020 Secretariat, nilatmaca@eurogia.com, + 32 2 502 18 14.
Spring Cut-Off Date:
May 25, 2015
Autumn Cut-Off Dates:
September 18,2015
November 27, 2015