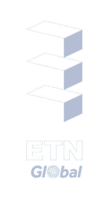 European Technology Transfer Network Launched
A new technology transfer network, has been launched with the support of the European Commission, called the European Technology Transfer Offices – Connecting Innovation and Research Centres and Laboratories in Europe (TTO CIRCLE),
The European TTO CIRCLE combines the technology transfer offices of 25 large public research organisations with the aim of increasing the market and societal impact of publicly-funded research.
Priority areas identified include the development of financial facilities for technology transfer and the reduction of Intellectual Property (IP) barriers to collaborative research.
The TTO CIRCLE is expected to promote a culture of innovation and entrepreneurship among the partners involved, allowing for the reinforcement of their scientists' skills and competences through specific training and good practice exchanges.
The initiative is being led by the Joint Research Centre (JRC), the European Commission's in-house science service.
To read a press release from the JRC on the launch of the network, please click here