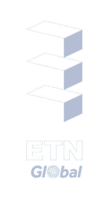 European Grid Not Yet Ready For Variable-Energy Sources
European Voice magazine has published an interesting article about the European grid and its (non-)readiness for new variable-energy sources such as wind and solar. For example in the case of the fast growing wind capacity (25,8% growth last year), methods need to be found for storing excess energy generated during strong winds and for linking to non-variable power sources like fossil fuel plants. There are now concerns that wind power technology has evolved beyond the capacity of the energy grids in which it must be integrated. Solar energy is similarly a variable technology, but it is wind power, which is relatively more developed commercially, where the step forward is most urgently required. The European Wind Energy Association emphasized the need for plants that can be ramped up and down quickly enough to meet the variable power output, such as hydro and gas, while coal or nuclear are not flexible enough. Eurelectric has also released a report showing that the European grid is unprepared to exploit the increased renewable energy. Investment is needed in back-up capacity, grid upgrades, demand-side measures and better inter-connections. The cost has been estimated at up to €200 billion. In February 2011, EU leaders pledged to invest in such grid upgrades, but investors remain uncertain about national and EU commitments to public funding for these types of projects.
To read more about the challenges the European grid currently faces and best practice examples, please click here.