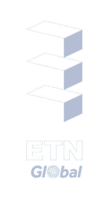 European Commission Pushes For Energy Efficiency Directive
Negotiations on the European Commission's proposed energy efficiency bill have entered their final phase, as the Commission seeks to have the Members States reach their self-imposed, but non-binding, energy reduction targets.
The European Commission proposed the Energy Efficiency Directive in mid-2011 to assist in the achievement of the European Union's self-imposed target of reducing energy use by 20% by 2020. If this goal is to be realised, the EU will need to increase energy savings significantly on current levels, as so far the estimate is that they will reach only between 9-11% by 2020.
As part of the proposed measures in the directive, utility companies will be required to achieve savings equivalent to 1.5% of energy sales on the previous year.
So far, Europe's national governments have resisted being subjected to the binding national targets which the Directive proposed, with many arguing that similar national systems are already in place and are sufficient.
However, the incumbent Danish presidency is determined to get national governments to agree a deal and is aiming to accelerate the decision-making process before handing the rotating presidency over to Cyprus in July 2012.
The European Commission's Director General for Energy Efficiency, Philip Lowe, has insisted that the benefits of enforcing the Energy Efficiency Directive could be economic as well as environmental for national governments.
Now, in a much revised text, including 18 compromise amendments, the Parliament will again ask member states to set binding national primary energy savings targets.
To read more on this story, please click here.