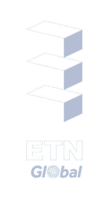 European Commission Launches Consultation On Energy Infrastructure
The European Commission (EC) has launched a public consultation to seek views on a range of electricity and gas infrastructure projects that may be eligible for EU funding.
The EC has outlined twelve priority corridors and areas for the development of trans-European energy infrastructure in draft guidelines. The 400 projects included in the consultation are divided into the twelve priority corridors. The majority of the projects are electricity transmission lines and gas pipelines.
Schemes within the priority corridors which are designated as projects of common interest (PCIs) will be eligible to apply for funding under the new Connecting Europe Facility (CEF). The CEF was established in October 2011 and will fund 50 billion euro worth of investment to improve Europe's transport, energy and digital networks, concentrating on high EU added-value projects. Of this, the energy sector will receive 9.1 billion euro.
The results of the consultation will be used by a series of working groups to develop a provisional list of PCIs by the end of the year. The consultation also states that stakeholders may suggest projects to be added to, or removed from, the list.
The consultation period will end on 20 September 2012.
To view the projects in the consultation and to submit your contribution to the consultation, please click here.
For more information on the Connecting Europe Facility (CEF), please click here.