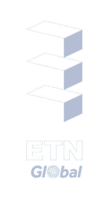 EU Study Calls For Environmental Regulation Of Shale Gas
Tough new regulations could be slapped on the shale gas industry if the EU acts upon legislative and environmental failings identified in its most comprehensive analysis yet of the sector, which . According to a 300-page report shale gas drilling poses a "'high risk' to human health and the environment that is worse than that posed by other fossil fuels, and is also currently unregulated.
The study identifies areas of high-risk due to the cumulative effect of multiple shale wells, including:
· contamination and depletion of ground and surface water, due to hydraulic fracturing (fracking);
· degradation of biodiversity, land, air quality and seismic conditions.
The study recommends that fracking should only be allowed under strict conditions, and not yet on an industrial scale. No fracking should be be allowed in areas where water is being used for drinking purposes.
In reaction, Polish industry representatives argued that shale gas offered Poland a major opportunity for energy independence and cheap fuel. They see shale gas as an opportunity for the European economy to stay competitive. According to the environmental risk assessment of the EU report, both the Water Framework Directive and Mining Waste Directive, as these current regulations do not allow the injection of "'pollutants' into groundwater reserves, which may occur in shale wells, depending on their geological character; as well as a ban on flowback fluids, which is the liquid containing toxic chemicals that returns to the surface after shale drills. Unlike other fossil fuel extraction industries, shale gas operations are currently under no obligation to produce the impact assessments demanded by the Environmental Impact Assessment Directive. That legislation, which applies a single volume threshold only to the industrial extraction of more than 500,000 cubic metres of gas per day "" substantially more than shale wells produce "" was drawn up before the unconventional fuel was even head of. The new EU study recommends that environmental impact assessments should be made mandatory for proposed shale gas operations. An expert forum will address this question in December, before the European Parliament finally deals with it.
The European Commission now has three main options for a policy framework for shale gas:
1. offering "'soft guidance' to industry
2. amendments to existing legislation
3. standalone instrument such as a new directive
A debate will take place this autumn in the European Parliament about the preferred next steps, which may include a decision to legislate on shale gas in 2013.
For information, please click here.