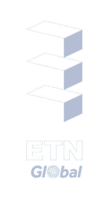 EU FP7 Energy Calls 2013 Published
In July 2012 the European Commission (EC) published the new FP7 Calls for Proposals for 2013.
As part of a €10.8 billion budget for research and innovation agreed for 2013, the EC has announced an €8.1 billion euro package of calls for proposals under the EU's Seventh Framework Programme for Research (FP7). This will be largest ever package of FP7 calls, as well as the final, with the new funding programme Horizon 2020 being launched from 2014 onwards (until 2020).
The calls address key concerns faced by Europeans where action at EU level is essential. €4.8 billion will be invested in thematic areas, with specific priorities to preserve oceans and water, better use of raw materials, efficient energy, promote efficiency in the processing of biological resources, develop smart cities and tackle issues such as public sector reform, brain research and anti-microbial resistance.

Small and medium-sized enterprises, recognised as vital for innovation, are given special incentives to participate with a total package of €1.2 billion.
There are six FP7 Calls for Proposals on Energy. To view the 2013 Work Programme on Energy please click here.
The six Calls for Proposals on Energy are:
Call Identifier

Call Title

Deadline

FP7-ENERGY-2013-1

Budget: € 107,500,000

Energy Call – Part 1

28 November 2012

FP7-SMARTCITIES-2013

Budget: € 209,000,000

Smart Cities and Communities

4 December 2012

FP7-ENERGY-2013-IRP

Budget: € 37,500,000

Energy Call – Integrated Research Programmes

8 January 2013

FP7-ENERGY-2013-2

Budget: € 83,000,000

Energy Call part 2

24 January 2013

FP7-OCEAN-2013

Budget: € 55,000,000

The Ocean of Tomorrow 2013

7 February 2013

FP7-ERANET-2013-RTD

Budget: € 61,100,000

ERA-NET Call 2013

28 February 2013
This year, there are no FP7 calls directly related to gas turbine technology.
The European Commission hosted an Information Day on the 4 July 2012. Presentations and webcasts can be found by clicking here.
For more specific information on the individual calls please contact the ETN office.