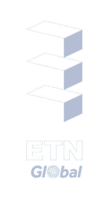 EU Energy Aid For Developing Countries
Gas projects are to be included in 'energy aid' given by the EU to the developing world.
EU Development Commissioner, Andris Piebalgs, announced the recent launch of the €50 million 'Energy Development' initiative, a project designed to increase capacity building and policy development in developing nations. Commissioner Piebalgs announced that 'in some cases' gas projects could be supported, particularly gas flaring projects.
The EU is the world's single biggest donor of energy development aid, having handed out close to €1 billion in the last five years alone. Approximately half of that amount was spent on renewable energy projects, Piebalgs said.
President of the European Commission Jose Manuel Barroso recently said that a 30% increase in EU energy investment to the developing world is required by 2030 and Brussels has now pledged to support the 'Sustainable Energy for All' initiative which aims to provide sustainable energy for 500 million people by 2030.
However, while it seems there will be some role for gas projects, Commissioner Piebalgs later cautioned that he did not foresee major gas investment and said that money could also be used for environmental impact assessments and using natural gas that is now flared. He also stated categorically that nuclear and coal projects will not be funded while biofuels are currently also not under consideration.
For more information, please click here.