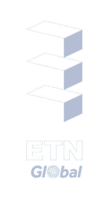 ETN Represented In The ETIP ``Renewable Heating & Cooling``
The ETIP "Renewable Heating & Cooling" (RHC) brings together stakeholders from the biomass, geothermal and solar thermal sector – including the related industries such as District Heating and Cooling, Thermal Energy Storage, Hybrid Systems and Heat Pumps – to define a common strategy for increasing the use of renewable energy technologies for heating and cooling.
The ETIP "Renewable Heating & Cooling" is constituted by five technology panels: Solar Thermal, Biomass, Geothermal, Cross-Cutting and Heat Pump. ETN is currently in discussion with the Chairs of the technology panels in order to find areas of common interest and pave the way for new cooperation projects focusing on hybrid systems where renewable energy sources could be used for the operation of gas turbines.
On 28 June 2016, Andreas Huber, DLR/Chair of ETN's Combustion Working Group within the Micro Gas Turbine Project has been elected to be a member of the Biomass Panel Steering Committee and will represent ETN's interests in this panel.
Andreas Huber, DLR
The Biomass Technology Panel aims to pave the way for biomass based heating and cooling in Europe. The activities of the Panel will deliver comprehensive documents, outlining a strategy for the sector. The Biomass Technology Roadmap, produced by the Steering Committee outlines a number of actions and investments needed in the short-term (up to 2020) to implement the biomass strategic research priorities, and will be used by the European Commission as a consultative document for the draft of upcoming R&D calls. The final aim of the Biomass Technology Panel is to unlock national and European funds for R&D, enabling the successful deployment of biomass based heating and cooling technologies in Europe.