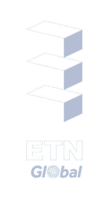 ETN Attends Gas Week At European Parliament
'Gas Week', a week-long series of events focusing on natural gas, took place in the European Parliament in Brussels, Belgium. The aim of the event was to showcase the ability of natural gas to contribute to a low carbon economy through an exhibition involving 3D images, floor projections and interactive videos, as well as a number of presentations by industry, experts, NGOs and policy makers.
The ETN Office attended the exhibition and participated in a number of presentations over the course of the week. The key message of the exhibition was that gas is the quickest and cheapest way to make significant CO2 greenhouse gas reductions in the EU, while simultaneously ensuring security of supply.
Gas was described as being an ideal partner for renewable energy sources, being the most flexible source of power generation, with the lowest capital costs and the lowest level of emissions. The ability of gas to provide the EU with security of supply in energy was repeatedly highlighted. Overall, it was said that gas fits in with all of the EU's energy objectives of security of supply, competitiveness and low carbon economies.
However, the importance of the development of CCS (Carbon Capture and Storage) technology was highlighted. Without CCS, gas will have a role only as a backup to renewable energy sources, it was said. It is therefore imperative that public acceptance of CCS is achieved and that it is demonstrated on an industrial scale. Moreover, it was urged that the technology of Carbon Capture and Usage (CCU) should be further explored.
To view the event web page, please click here.
For more information on the event please contact the ETN Office.