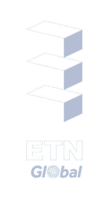 ETN Annual General Meeting And Workshop
The ETN Annual General Meeting and Workshop took place on 16-17 April 2013 in Pisa, Italy. In the afternoon of 15 April, members also had the opportunity to visit ENEL's Sesta testing Facilities. During the event, over 85 participants joined to discuss ETN's activities over the past year and its outlook for the future.
Annual General Meeting
The President of the Board, Bernard Quoix of TOTAL welcomed the participants to the ETN Annual General Meeting. In his speech he welcomed the 8 new members who joined ETN in 2012-2013 which shows that ETN with its 97 members from 18 countries has become an important player for the whole gas turbine community. To see the full speech, please click here.
Christer Bjorkqvist, ETN's Managing Director gave a general update on ETN activities of the past year as well as an insight into ETN's plans for the coming years. With regard to ETN projects, several projects leaders presented the progress made in the past 6 months and their plans for the future. Participants were given an overview of ETN finances and budget by Herwart Hoenen, ETN Treasurer/RWTH-Aachen University as well as an update on the EU energy and research policy. The latest developments on the EU's Industrial Emissions Directive (IED) were presented by Catherine Goy, ETN Vice President/E.ON and Richard Tuthill, ETN IED Committee Chairperson/Pratt & Whitney. The potential establishment of a Public Private Partnership under the upcoming R&D funding programme Horizon 2020 was also addressed during the AGM by Andre Mom, ETN President Emeritus. Later, in the newly introduced Panel Discussion, the technological challenges and requirements for existing and next generation gas turbines were addressed, both from an oil and gas and utility point of view.
At the end of the AGM, the General Assembly elected the new ETN Board for 2013-2014. To see the newly elected ETN Board members for 2013-2014, please click here.
Workshop
On 17 April, the Workshop allowed the participants to attend sessions on operational flexibility & fuel flexibility, materials degradation and repair technology, asset management and condition monitoring. The sessions gave the participants the opportunity to discuss and progress the ongoing projects and potential new initiatives.
Member of the year
Ole Torp (Mjorud) was awarded Member of the Year for his continuous active involvement in the ETN Exhaust System Project, for his enthusiasm in involving new companies in this Project Group and for taking a leading role as acting Chairman.
Presentations
The AGM and Workshop's presentations, minutes and the participants list are available to ETN members only, by login in and clicking here.