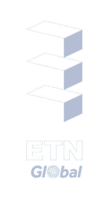 Energy Companies Join Forces To Call For 2030 Tragets
A coalition composed of eight of Europe's largest energy firms has called on the European Union to urgently introduce binding targets for renewables, CO2 emissions reductions, and energy efficiency beyond 2020.
The group of leading utility firms is made up Acciona (Spain), DONG Energy (Denmark), EDP (Portugal), Eneco (the Netherlands), EWE (Germany), Public Power Corporation (Greece), Sorgenia (Italy) and SSE (UK).
In an open letter to the European Commission, signed by the CEOs of all eight energy companies, a warning is given that the EU may not realise its ambitious goal of slashing CO2 emissions by 80 per cent by 2050, unless an interim emissions reduction goal for 2030 is also set.
While The EU has a set a target to cut carbon emissions by 20% by 2020, there is currently no formal policy in place relating to the period beyond 2020. The jointly signed letter claims that such a serious policy gap between 2020 and 2050 threatens to undermine the Commission's Energy Roadmap 2050. A firm EU commitment to more ambitious carbon reduction targets for 2030 is essential to boost investment in emerging green energy technologies, according to the letter.
In addition to demanding a new set of targets for 2030, the energy companies also called for energy infrastructure to be modernised, asserting that this is crucial component in the move towards the decarbonisation of the energy system in Europe.
The letter also advised policymakers to focus on the weakness of the carbon market in Europe, which was introduced to stimulate a shift to a lower-carbon economy. However, the EU Emissions Trading Scheme has recently come under heavy criticism after the price of carbon allowances dropped to record lows in December, well below the level required to spur investment in low-carbon energy.
The EU's energy chief, Guenther Oettinger, has set a 2014 deadline on the agreement of 2030 energy goals. However, it is unclear whether or not any targets agreed will be binding.
To view the open letter sent to the EC by the coalition, please click here (pdf)