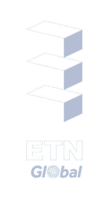 Energy Companies Accused Of Holding Back Energy Efficiency Directive
Progress on the European Commission's proposed energy efficiency directive is being hampered by the 'vested interests' of large energy companies with close ties to member states.
The Energy Efficiency Directive (EED), described as the most important tool in achieving the EU's self-imposed energy reduction targets, has been met with resistance by several of Europe's national governments who have so far rejected the binding national targets which the EED has proposed.
Many energy companies have argued that they are already subject to national government targets, which they claim are sufficient. Energy companies have also argued that a consequence of the Directive will be increases in energy costs for consumers.
In addition, a number of large energy companies have claimed that the legislation will have a significant negative impact on economic growth by forcing energy companies to sell less energy and make greater profits from energy efficiency services. Energy sales, it is claimed, are directly linked to economic growth.
The Danish presidency meanwhile has rejected this argument, focusing on the positive economic effects the Directive could bring. Denmark, which recently accused various member states of attempting to 'water down' the Directive, points out that a significant amount of green jobs could be created as a result of its implementation.
The Danish presidency will now hold four rounds of 'trialogue" meetings with all Member States and EU institutions on the EED before it hands over the rotating EU presidency to Cyprus on 1 July.
For further information on the latest developments of EED, please click here
For more information on the goals of the EED, please click here