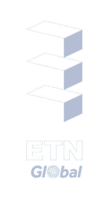 Emissions Reduction Prompts Fall In Carbon Prices
The price for carbon allowances has fallen to a record low following the release of data showing a surprise drop in emissions within the European Union's Emissions Trading Scheme (ETS) last year.
According to analysis carried out byDeutsche Bank, Citigroup and Tschach Solutions, carbon emissions released in 2011 fell by between 2.2% to 2.5% on the previous year within the European Union, prompting already depressed carbon prices to fall as low as €6.14.
European Union data released on April 2 demonstrated that 1.88 billion tonnes of emissions covered by the ETS were released in 2011, a fall on the 2010 figure of 1.94 billion tones.
The unexpected drop in emissions has been largely attributed to a significant decrease in pollution emitted by power plants and factories, with emissions released by the power sector falling by as much as 3.1%. A warm winter and depressed economic conditions have been mentioned as additional factors behind the fall in emissions.
Prices for carbon permits in the ETS have now fallen by 60% over the course of the last twelve months, leading to further concerns over whether the world's largest carbon market can fulfil its ambition to stimulate investment in low-carbon technologies.
Calls have once more been made for the European Union to intervene to reduce the supply of carbon permits in a market which many claim is hugely over-supplied.
EU officials will hold a discussion on a new energy efficiency bill on April 11 2012, at which it is expected a 'set aside' of surplus carbon permits in the 2013-2020 trading period will be ordered.
For more information, please click here