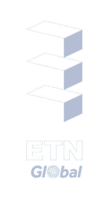 EC Highlights R&D Job Creation Potential
The European Commission has highlighted the potential of R&D initiatives to make a significant contribution to job creation in the European Union.
An official from the Commission suggested that the EC's Horizon 2020 programme could lead to the creation of as much as 830,000 jobs by 2030.
The Horizon 2020 programme is a part of "Innovation Union," a Europe 2020 initiative aimed at enhancing global competitiveness. The programme is currently under discussion by member states and the European Parliament, with the anticipation being that it will come into operation before the end of 2013.
According the Commission's estimates, a total of 3.7 million jobs could be created if all member states increased their research budgets to 3% of GDP by 2020.
Dutch MEP Judith Merkies, a member of the industry, research and energy committee, said that, in her view, the European Commission needs to have an even greater focus more on job creation, and that innovation is undoubtedly crucial for creating jobs and spurring economic growth in Europe. Merkies made particular reference to the need to focus more on close-to-the-market activities such as commercialisation of products, demonstration activities, and investment in start-ups.
For more information on this story, please click here.