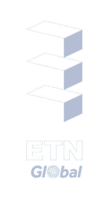 Denmark Criticises 'Watering Down' Of Energy Efficiency Directive
Denmark, current holder of the EU Presidency, has criticised EU Member States for watering down the proposed Energy Efficiency Directive, a tool aimed at helping the EU meet its 2020 energy use reduction targets.
Denmark is seeking to retain in the directive a key article imposing an annual 1.5% energy savings target on power companies and has accused other Member States of demonstrating a lack of ambition and showing insufficient support for the Directive.
The European Commission proposed the Energy Efficiency Directive (EED) in mid-2011 to assist in the achievement of the EU's self-imposed target of reducing energy use by 20% by 2020. If this goal is to be realised, the EU will need to increase energy savings significantly on current levels, as it is currently estimated that only between 9-11% reductions will be achieved by 2020. Energy efficiency is the only EU climate target for 2020 that is non-binding.
Europe's national governments have resisted being subjected to the binding national targets which the EED has proposed, with many arguing that similar national systems are already in place and are sufficient.
However, the incumbent Danish presidency, overseeing a 'trialogue' process of negotiations between the EU's member states, the European Commission and Parliament, is determined to get national governments to agree a deal and is aiming to accelerate the decision-making process before handing the rotating presidency over to Cyprus in July 2012.
The next 'trialogue' meeting on the EED has been scheduled for 8 May, with a final meeting to be held on 13 June.
For further information on the latest developments of EED, please click here
For more information on the goals of the EED, please click here