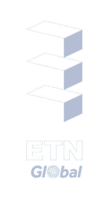 Danish EU Presidency Priorities
On 1 January 2012, Denmark took over the rotating EU Presidency, succeeding Poland. The Danish government presented a Presidency Programme in Copenhagen on 6 January 2012.
Denmark's presidency comes at a difficult time in the EU's history, with the ongoing sovereign debt crisis. As Denmark is not a member of the eurozone, it will not lead; rather take an observational role with regard to the negotiations around an intergovernmental treaty on fiscal discipline in the eurozone.
The Danish presidency has divided its priorities into four broad areas; working towards building a "responsible, dynamic, green and safe Europe," as detailed in policy document entitled "Europe at Work."
More specifically, according to the policy document, Denmark's top priorities can been outlined as the following:
1) Ensuring Europe takes joint action to work towards overcoming the euro and economic crises;
2) Working towards implementing reforms agreed upon by the European Council on 9 December 2011, with regard to enhancing fiscal policy discipline;
3) Working towards returning Europe to growth and higher employment levels with a focus on creating high-tech and green jobs;
4) Promoting the transition to a green economy and enhancing Europe's focus on sustainability, including expanding the role of renewable energy, promoting enhanced energy efficiency and working towards achieving a significant reduction in greenhouse gas emissions by 2050
Despite much focus on the debt crisis, Denmark's environment and energy ministers have said they will make sustainability and resource efficiency key priorities during the Presidency. Danish Prime Minister, Helle Thorning-Schmidt, has declared her goal to create growth "without increasing consumption of resources and energy."
Denmark's Presidency programme places emphasis on the need for increased funds for research and development within the environmental and energy sector, including an increased budget for the R&D programme, Horizon 2020.
Denmark's Environment Minister, Ida Auken, has proposed making energy efficiency legally binding, proposing the inclusion of binding targets for energy savings, notably for the refurbishment of buildings. Auken stressed that there are economic opportunities in resource efficiency.
The council will be concerned with a number of dossiers and discussions related to energy policy during the Danish Presidency, including The Energy Efficiency Directive and the EU's Energy road map 2050. Furthermore, negotiations will commence on proposals for regulation on the safety of offshore oil and gas activities. These negotiations are a response to the "Deepwater Horizon" disaster and contain proposed requirements for public participation when processing offshore licenses.
In addition, the Danish EU Presidency policy document states a desire to make substantial progress in negotiations on the future of energy infrastructure in Europe, including the expansion of the electrical power network. During the Presidency, the EU will also aim to build a framework for negotiating energy agreements with third countries.
Towards the end of its presidency, Denmark will lead the Council at the UN Conference for Sustainable Development in Rio de Janeiro in June of this year.
For more information, you can visit the Danish Presidency's official website by clicking here.