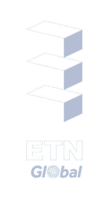 COP18 Climate Change Conference Conclusions: New Commitment Period Under The Kyoto Protocol
The COP18 Climate Change Conference took place from 26 November to 7 December 2012 in Doha, Qatar. One of the key outcomes during the conference, agreed by the EU, Australia, Norway and several others, was the continuation of the Kyoto Protocol, which is set to begin in January 2013 until 2020. This new commitment is among the main successes of the Conference. However, lot of work still need to be done with major states such as the US, Japan, Russia and Canada outside of the scope of the agreement. The Kyoto Protocol is the only existing and binding agreement which developed countries commit to cutting greenhouse gases.
Another key achievement of the COP18 Conference is the establishment of time table for the 2015 global climate change agreement and increasing ambition before 2020 in an attempt for the world to stay below the agreed maximum 2 degrees Celsius temperature rise. A significant number of meetings and workshops are to be held in 2013 to prepare the new agreement and to explore further ways to raise ambition.
Moreover, developed countries have reiterated their commitment to deliver on promises to continue long-term climate finance support to developing nations, with a view to mobilizing 100 billion USD both for adaptation and mitigation by 2020.
The next UN Climate Change Conference (COP19-CMP9) will take place in Warsaw, Poland, at the end of 2013.
For more information on the COP18 and its outcomes, please click here.