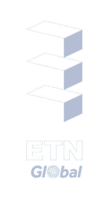 COP17 Climate Change Conference Conclusions
The COP 17 UNFCCC Climate Change Conference concluded on 9 December 2011 in Durban, South Africa. The results caused mixed emotions among the participants of the conference, as well as interested parties worldwide.
A key outcome of the conference, agreed upon by the 195 Parties to the convention, is the launching of the "'Durban Platform for Enhanced Action', which was proposed by the EU. This is a roadmap which will draw up a legal framework for climate action by all countries, with the aim of raising levels of ambition in reducing GHG emissions. The new instrument is set to be adopted by 2015, and to be implemented from 2020 onwards.
Another key achievement of the COP17 Conference is the formal decision to extend the Kyoto Protocol for a second commitment period, which will begin January 2013, thus avoiding a gap after the end of the first commitment period, which is set to expire next year.
The Parties of the Conference also agreed to make the new Green Climate Fund (GCF) operational, through finalizing arrangements for its governance and design. It will act as a major distribution channel for financial assistance from developed countries to developing countries, in their efforts to implement meaningful mitigating efforts.
For more information on the COP17 and its outcomes please click here.